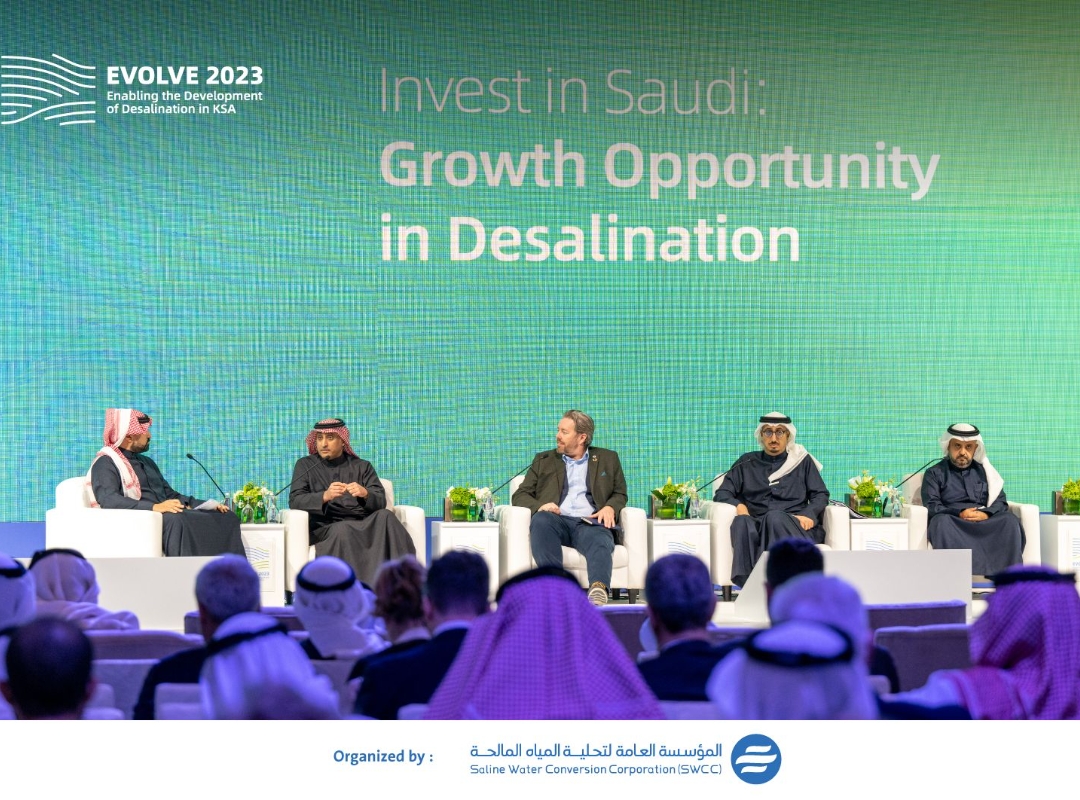 We are proud to announce that our CEO, Mr. Majed M. Sherbiny, will be a speaker and moderator at the highly-anticipated EVOLVE 2023 – Enabling the Development of Desalination in KSA summit.
Hosted by the Saline Water Conversion Corporation (SWCC). EVOLVE 2023
  

will take place from January 16th to 18th at the luxurious Hotel Fairmont Riyadh in the Kingdom of Saudi Arabia.As a world leader in the desalination field, the SWCC is a titan of industry and the perfect host for this important summit.
The desalination industry in Saudi Arabia is experiencing a period of positive growth, driven by a growing demand for water, supportive government policies, and strategic initiatives. The industry is at the forefront of innovation and staying current with the latest trends, offering a plethora of growth opportunities for investors and industry players. These opportunities include advancements in innovative technologies, sustainable approaches, and growth opportunities in Saudi Arabia, as well as improvements in supply chain management and the integration of digitalization in desalination processes.
Delegates will have the opportunity to engage in meaningful discussions surrounding the role of public and private initiatives in driving industry growth, as well as explore new technologies, ground-breaking ideas, and research in the field of desalination.
Mr. Sherbiny will be moderating the panel discussion "Invest in Saudi: Growth Opportunity in Desalination" which will focus on the benefits of localized manufacturing and supply for all stakeholders.
Join us in exploring the endless possibilities and seizing the opportunities that this dynamic industry has to offer. Sherbiny Industrial Solutions is a premium equipment and solutions provider. If you would like to learn more about our water solutions or schedule a meeting with our team, please click here.