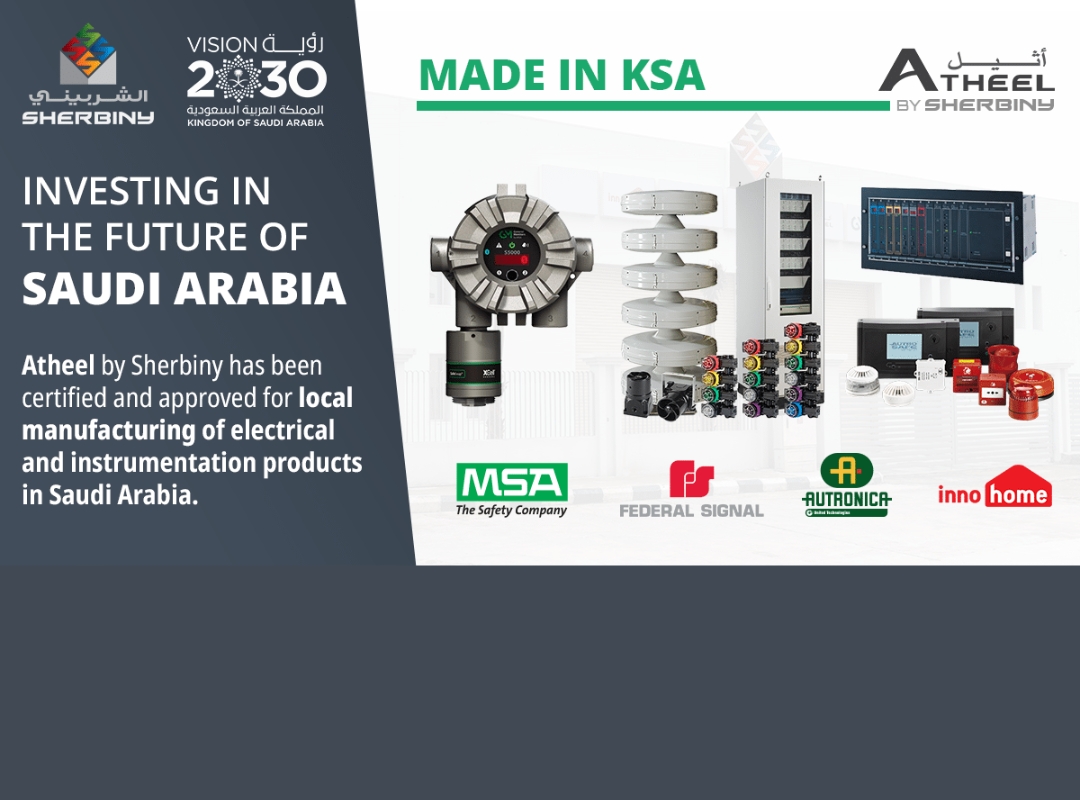 Sherbiny is proud to announce that Atheel (by Sherbiny) has been certified and approved for local manufacturing of electrical and instrumentation products in Saudi Arabia.
Atheel by Sherbiny is dedicated to providing premium electrical and instrumentation solutions complete with locally assembled products and a full range of technical services and aftermarket support.
Our initial focus will include:
Fixed gas and flame detection.
Audible & visual signaling devices
Siren Systems
PA/GA systems
Fire detection devices & systems.

We would like to thank our premier local content partners such as MSA, Federal Signal, Autronica, & innohome for helping us localize the world's best industrial technology in Saudi Arabia. At Sherbiny, we are constantly investing in local content and believe that the future of Saudi Arabia lies in local manufacturing. We are proud to be your trusted local partner for industrial solutions. If you would like to join the Sherbiny family as we push towards a successful Vision 2030, please contact our team to learn more about joining the journey ahead.
A bright future awaits!