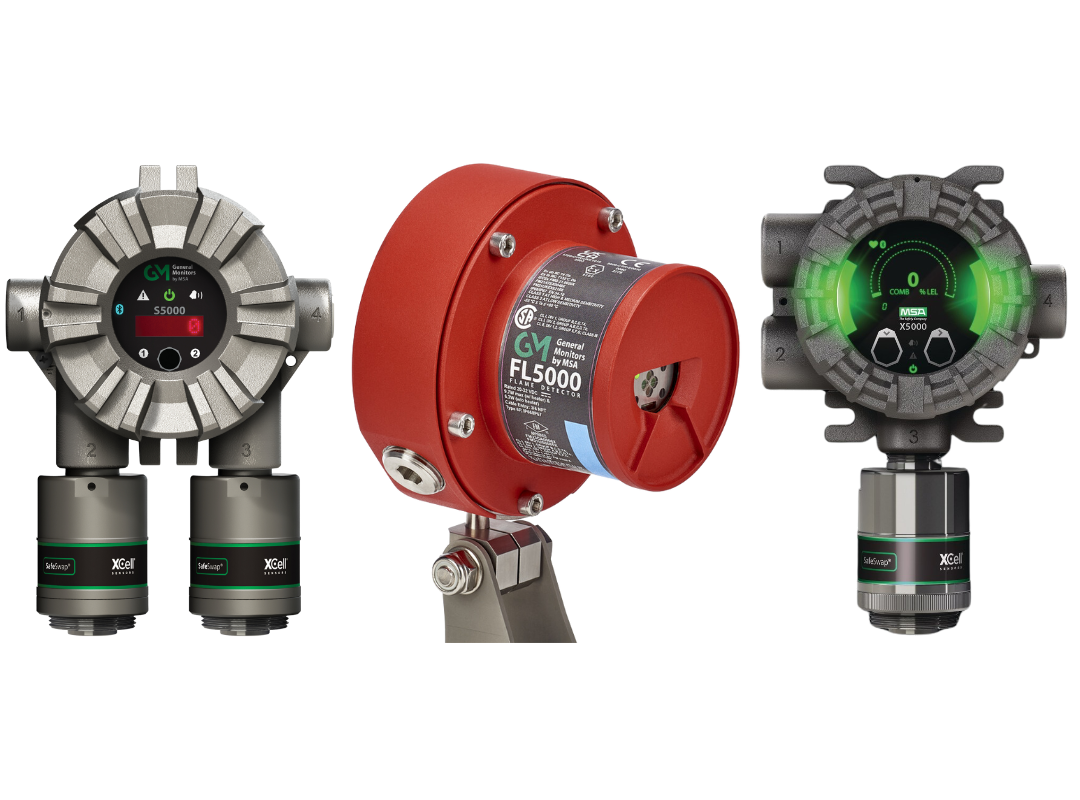 Enhanced Industrial Safety
Robust and Versatile Solutions
MSA FGFD products offer cutting-edge technology and reliable performance, ensuring enhanced safety for workers and industrial facilities. With advanced flame and gas detection capabilities, MSA Safety solutions provide early warning against potential hazards, allowing quick responses and preventing accidents before they escalate.
MSA is a trusted name in the safety industry, renowned for its durable and adaptable FGFD products. MSA  detectors and control systems are designed to withstand harsh environments and offer flexible integration options to cater to the unique needs of various industries. Whether in oil refineries, chemical plants, or power generation facilities, MSA FGFD products deliver consistent and dependable performance.
MSA Safety is the global leader in developing, manufacturing and supplying safety products and software that protect people and facility infrastructures.  Many MSA products integrate a combination of electronics, software, mechanical systems, and advanced materials to protect users against hazardous or life-threatening situations.
Early Hazard Detection and Rapid Response
MSA FGFD products offer the crucial advantage of early hazard detection. Advanced sensors and cutting-edge technology allow our detectors to quickly identify the presence of flammable or toxic gases and open flames. This early warning capability empowers your team to respond rapidly, preventing potential disasters and minimizing downtime. By detecting hazards before they escalate, MSA FGFD products help you maintain a safer work environment and protect valuable assets.
Compliance with Industry Standards and Regulations
Safety regulations and standards are critical considerations for any industrial operation. MSA FGFD products are designed to meet or exceed industry standards and regulatory requirements, providing you with compliant and reliable safety solutions. By choosing MSA, you demonstrate your commitment to maintaining a safe workplace, thereby avoiding penalties and enhancing your reputation as a responsible and safety-conscious organization.
Reduced Operational Risks and Cost Savings
Investing in MSA FGFD products translates into a significant reduction in operational risks and potential costs associated with accidents and unplanned downtime. By proactively identifying gas leaks and fire incidents, you can mitigate potential damage to equipment, infrastructure, and the environment. This proactive approach to safety helps avoid costly shutdowns, repairs, and insurance claims, ensuring smooth and uninterrupted operations for your business.
Advanced Sensing Technologies
MSA FGFD products boast state-of-the-art sensing technologies, such as infrared (IR), ultraviolet (UV), and multispectrum infrared (IR3) sensors. These technologies enable precise and reliable detection of a wide range of hazardous gases and open flames. The integration of multiple sensing methods ensures maximum sensitivity and accuracy, reducing false alarms and enhancing the overall performance of the detectors.
Intelligent Control and Connectivity
MSA FGFD products feature advanced control systems that provide centralized monitoring and control of multiple detectors. These intelligent control systems offer real-time data visualization, trend analysis, and customizable alarm settings, allowing you to respond swiftly to potential hazards. Seamless connectivity options enable integration with existing safety networks and Building Management Systems (BMS), facilitating data exchange and enhancing overall safety coordination.
Modularity and Flexibility
The modular design of MSA FGFD products, including the S5000, X5000, and FL4000H, allows for easy customization and adaptation to diverse industrial environments. Whether you need fixed gas detectors for continuous monitoring or portable gas detectors for on-the-go applications, MSA offers a range of solutions to meet your specific requirements. Additionally, the modularity allows for convenient maintenance and future upgrades, ensuring that your safety infrastructure remains up-to-date and efficient.
Contact Sales for a Custom Quote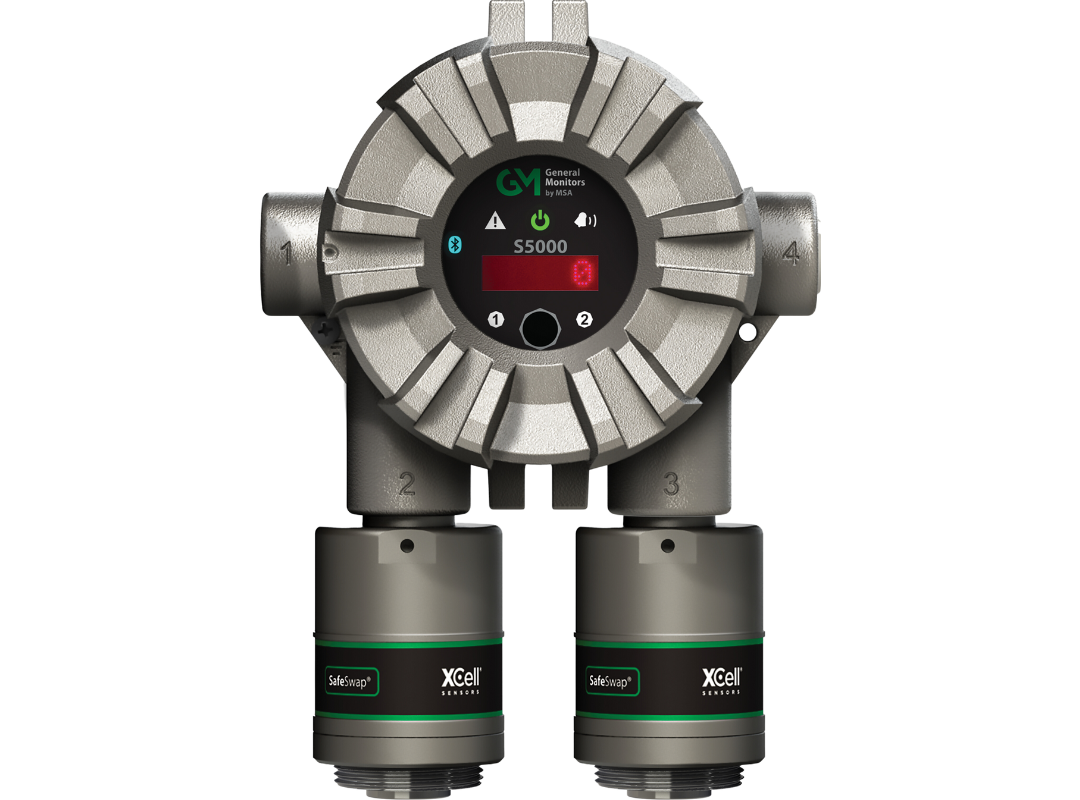 General Monitors® S5000 Gas Detector
MSA S5000, a state-of-the-art flame detector designed to be the guardian of your workplace. Equipped with cutting-edge infrared (IR) and ultraviolet (UV) sensing technologies, the S5000 leaves no room for doubt when it comes to fire detection. With swift response times and unparalleled accuracy, this intelligent detector stands as a sentinel, ready to raise the alarm at the first sign of danger. Trust the S5000 to provide your workforce with the utmost protection, ensuring a brighter and safer future for your industrial operations.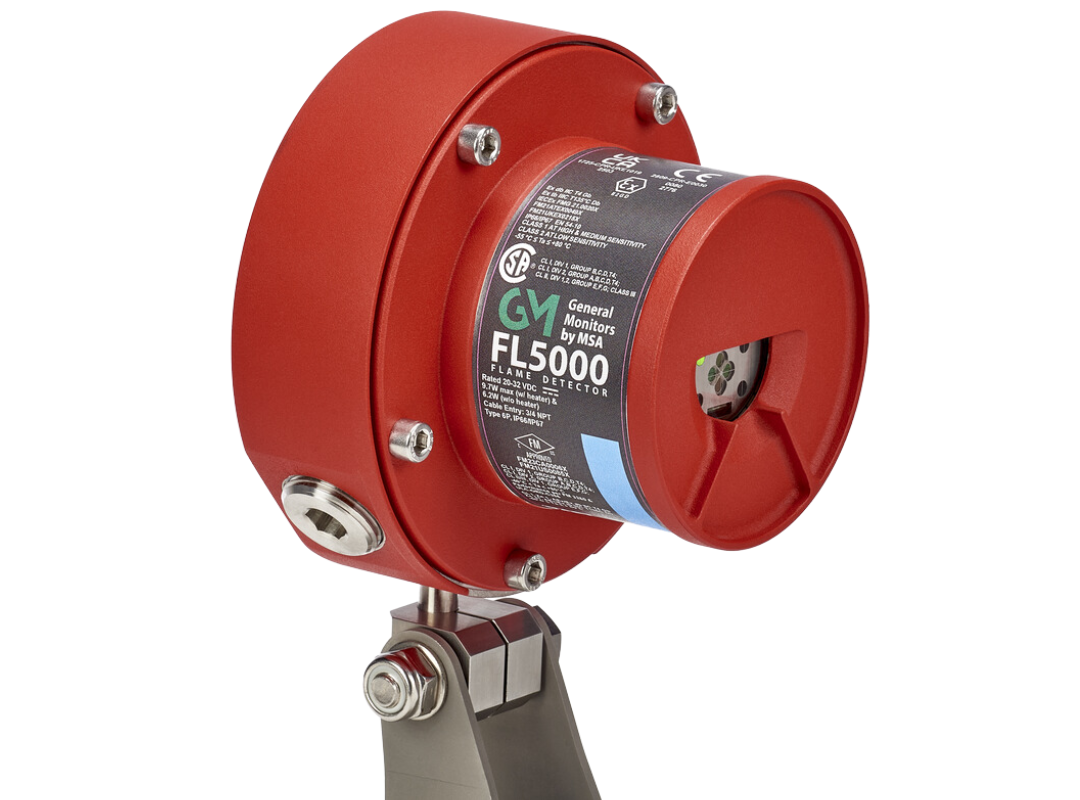 FL4000H Multi-spectrum IR Flame Detector
MSA FL4000H, a robust flame detector designed to tackle the most critical fire detection challenges. With multispectrum infrared (IR3) sensing technology, the FL4000H's watchful eye detects open flames with unmatched precision, even in harsh and challenging environments. When seconds count, the FL4000H leaps into action, initiating swift responses and helping you prevent catastrophic outcomes. Choose the FL4000H to defend your facility against the relentless threat of fires, and experience a new level of confidence in your safety measures.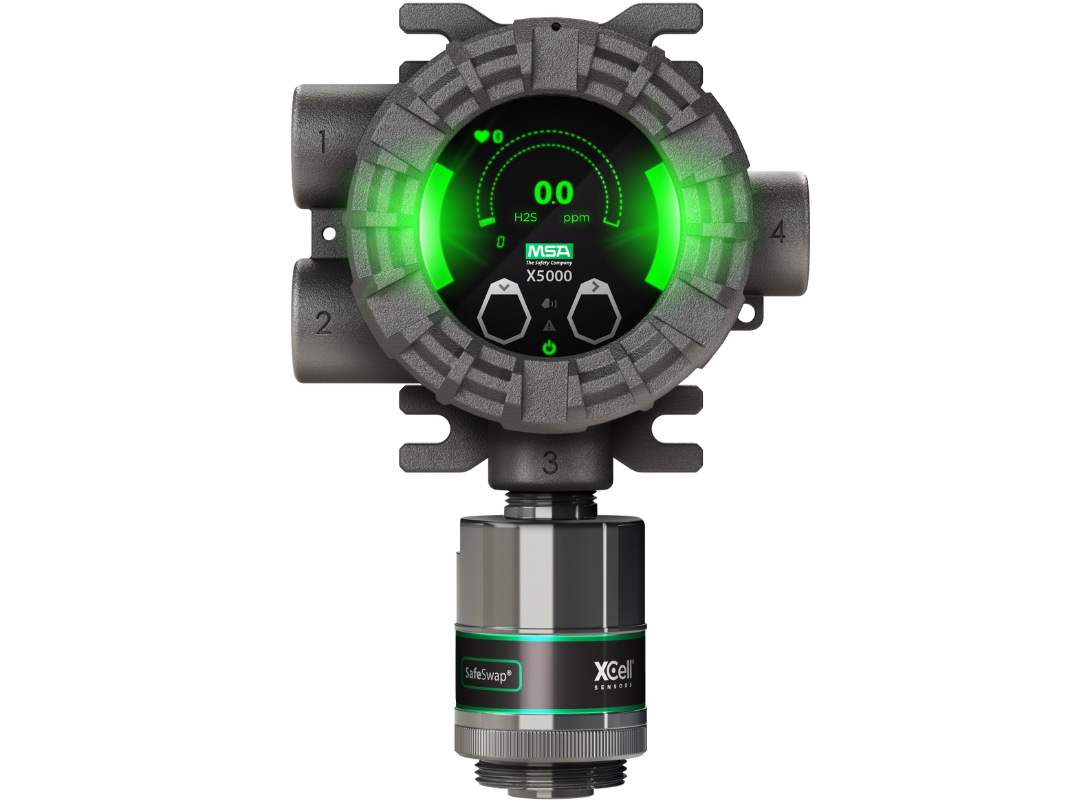 ULTIMA® X5000 Gas Monitor
MSA X5000, a modular gas monitor engineered to adapt seamlessly to your unique safety needs. Whether you require fixed or portable gas detection, the X5000 offers unparalleled versatility and ease of use. Combining infrared (IR), electrochemical, and catalytic bead sensors, this powerful monitor delivers precise and continuous monitoring of toxic and combustible gases. Safeguard your facility with confidence, knowing that the X5000 is by your side, vigilant and steadfast in its commitment to ensuring a safer working environment.